Eatups is a movement to create better food habits. Celebrating pleasure eating, and at the same time, helping people make better food choices for individual's health and for our planet.
It all started with one of those days previous to a long trip, when my partner Sami and I were feeling terrible about not being able to finish the perfect food on our fridge and needing to through stuff away.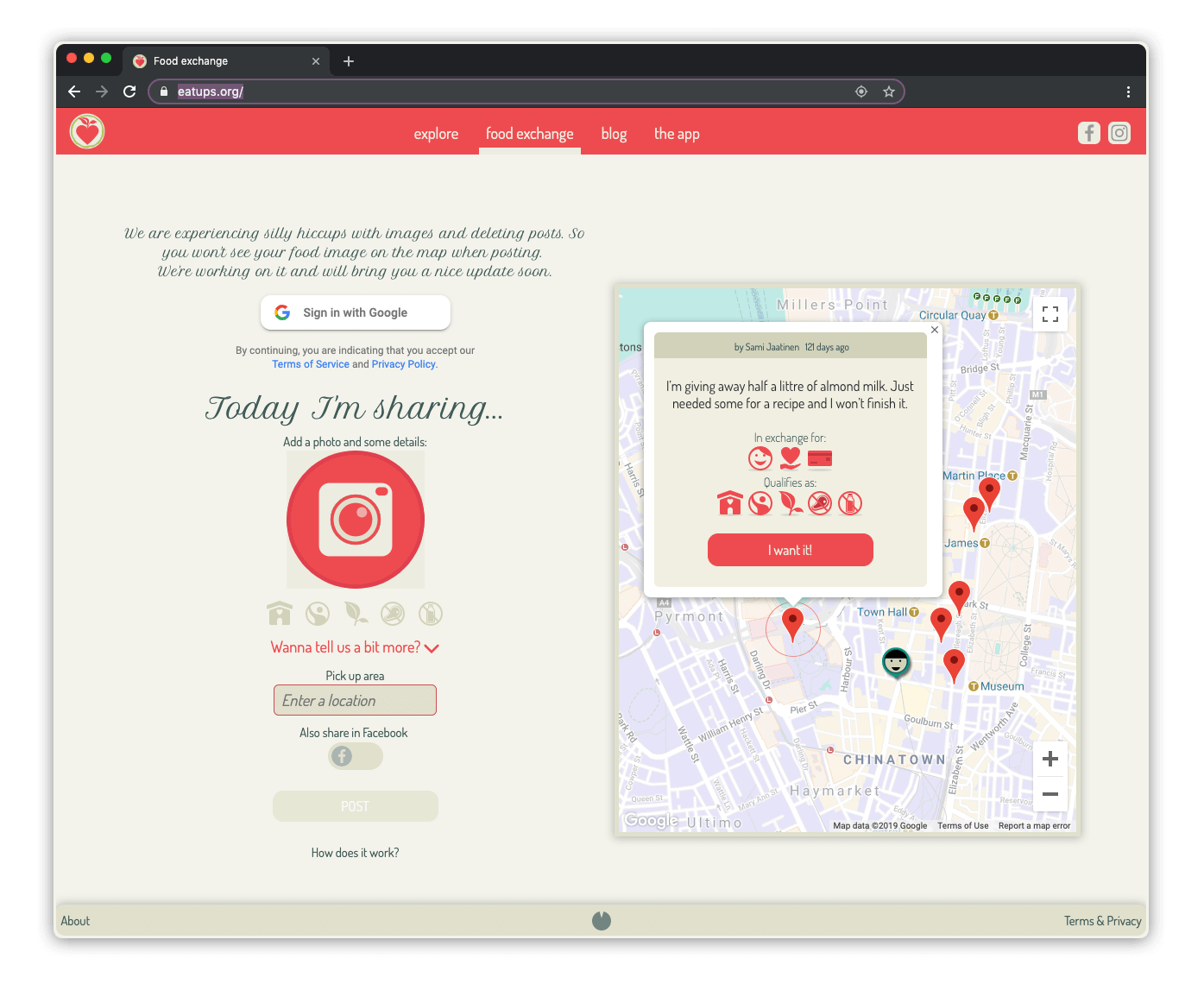 We now know that food waste is a major environmental and economical problem, from the amount of methane released to the atmosphere (which is a major green house gas) to the over demand to farming and its impact in water and land resources, and many other aspects in between. Our food habits have such a strong impact to our physical and mental health, our social beings, and to the world we live in, that they deserve a lot more of our love and attention. So we created Eatups to explore this.
This is a side-project so it evolves usually very slowly, but being only two people involved there's a lot of learning and it's been very rewarding.
This is a rescued version of a video published a few years ago, so the quality is poor, please bear with us and try to focus on the showcase of concept and process. Cheers!
My role
All concepts, ideation, and product strategy has been a team effort with me and Sami. I myself have been in charge of the user experience part of it, as well as the visual, interaction design, and most front end for prototypes (static web + Android app).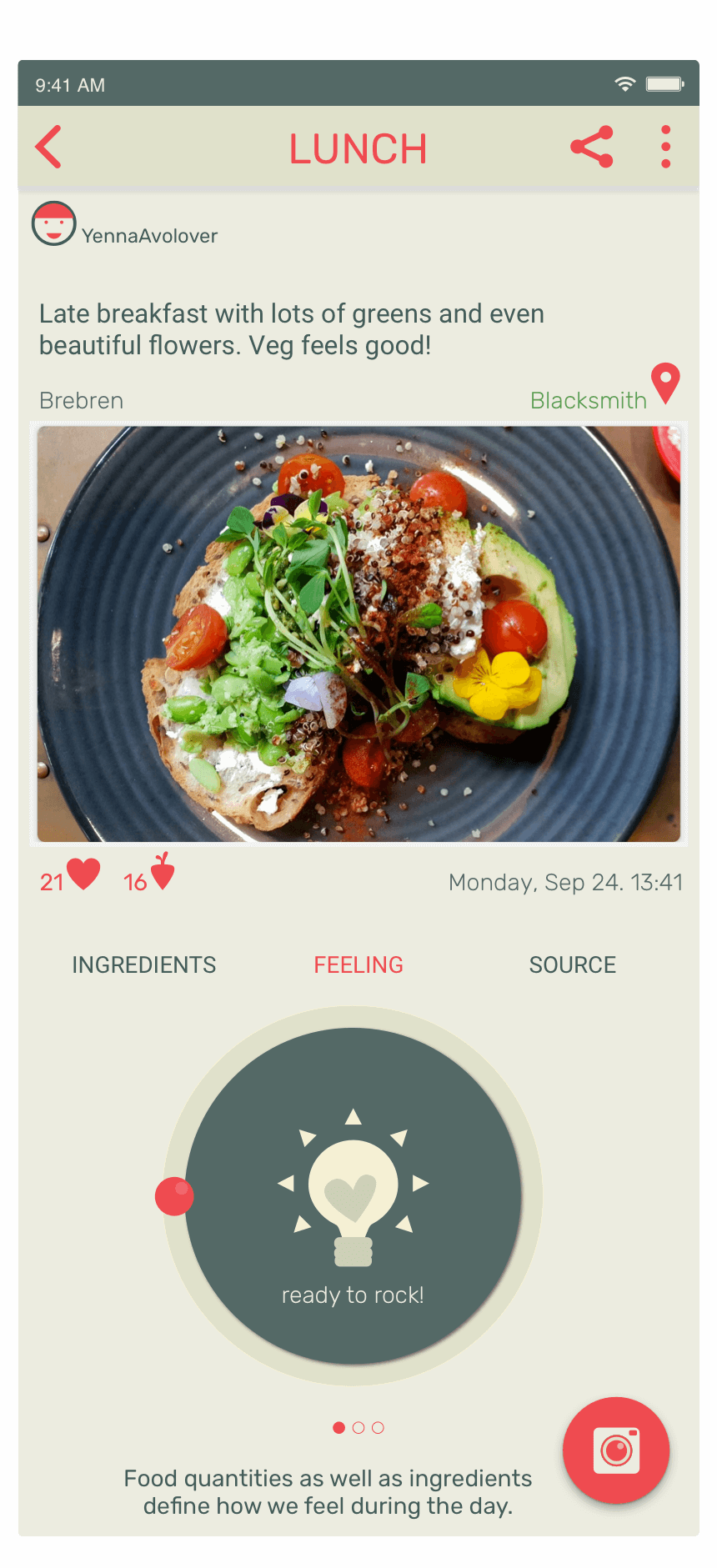 Eatups is still work-in-progress. We are currently exploring the opportunities, learning about the actual problem(s) through research and prototyping. So you might find a website or mobile app with a few bugs, sorry about that, but we'd love it if you could report them and give us feedback.