Suunto Eon Steel
The first fully customizable dive computer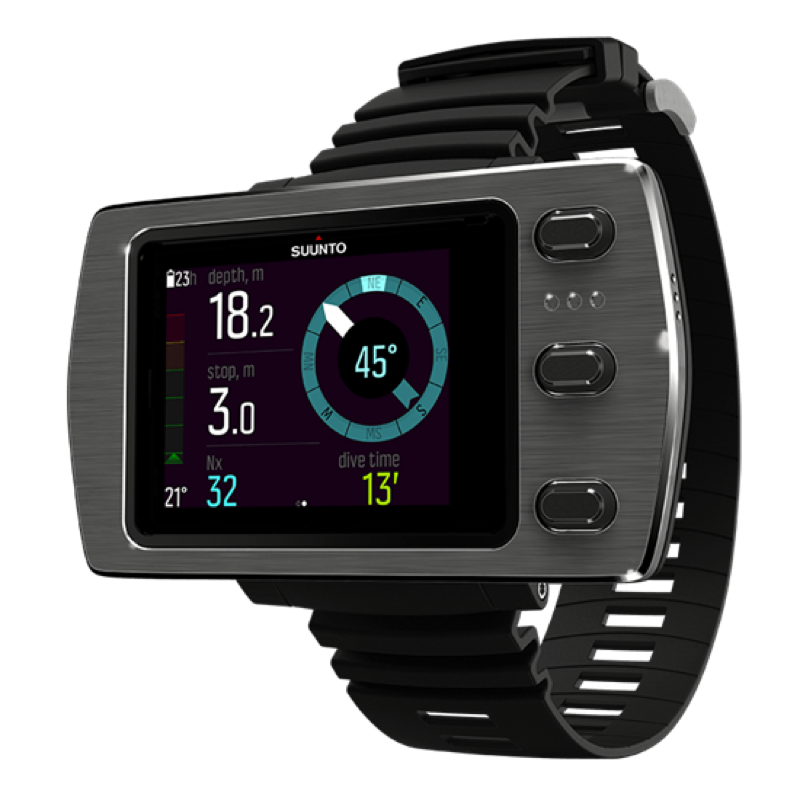 Some years back I took the challenge at Suunto to design, from concept to public launch, the first fully customizable dive computer in the world.
My role was to understand the needs, desires, challenges, and dangers of the most demanding technical divers in order to design the next generation of dive computers; to create not just the most user-friendly, but the best quality and safest device for experienced divers.
As the lead product designer for EON STEEL, I owned the digital design and was in charge of its User Experience, Interaction, and User interface. I was part of the digital tech team but worked very closely with the Industrial Design team to ensure a seamless and solid experience from the physical and the digital pieces of the product.
Suunto's official product video.
Main tasks at Suunto...
Design research:
Getting immerse in the diving world. That included taking the Padi course and collecting scary personal anecdotes while testing dry-suit diving in Finnish waters. All for the love of understanding the amazing world of divers! But mostly, talking to divers, reading, watching, interviewing etc.


UI and product identity:
Being the first of its kind at Suunto, we had the freedom to create a whole new look and feel. I took the diving strategy team through meetings and workshops to guide me towards designing the interface style for the new color-tft dive computer. Working side by side with marketing and industrial design teams to create the final identity.


IxD:
I studied common practices in and outside Suunto for interacting with dive computers, analysed the pros and cons of different button-based & touch-screen interfaces and participated in discussions with the tech teams researching possible technologies to use in our device. After deep study on user needs, common practices and feasibility, I led the definition of the interaction to limit the physical buttons from 5 (original requirement and organisation standard) to 3, simplifying not only the cognitive load of users but also the hardware.


UX:
I actively tested every design decision, with paper and clickable prototypes, sometimes even resembling the physical product by mixing hardware low and hi-fi prototypes with software low and hi-fi prototypes. That was hands-on fun! And very insightful. I also participated in customer research and interviews, sometimes planning the research myself, sometimes with the help of others in the team.



Graphic design:
I was in charge of generating all visual assets related to the UI to use for Industrial Designers, Marketing, Customization software, etc.


Holistic experience:
I was actively involved in the design of DM4, an update of the Digital Manager software that would allow divers to customize their dive computers. I was also actively involved in the design and implementation of products compatible with EON, like the Tank Pod, where I guided the simple but important interaction design to give users clear understanding of pairing, battery life, and other product information through simple led light indicators. I supported the tech and marketing team with UI & IxD to create the Diving Demo Tool for divers to try out EON STEEL.


Mobile app design:
I was part of the design team leading the mobile apps for Suunto, which were then developed by an outsourced consultancy. I also created design proposals and led ideation workshops to bring EON's customization and powerful data to divers' mobile phones.


Design collaboration:
I also gave design support to the outdoors team and collaborated closely with the outdoors collection UI designer to give and receive constant feedback and improve the quality of our designs. Together with the Industrial Design team, I supervised the design of our new font, which would be used especially for EON and later adapted to other platforms.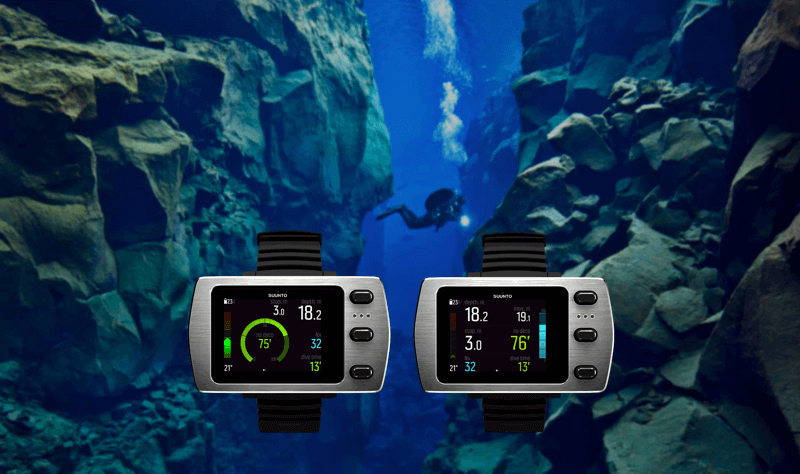 Life at Suunto
As part of the fabulous Suunto family I supported the HR team with testing ideas for making a more human-centric organisation and live our values.
One of our fun experiments was this "dream box".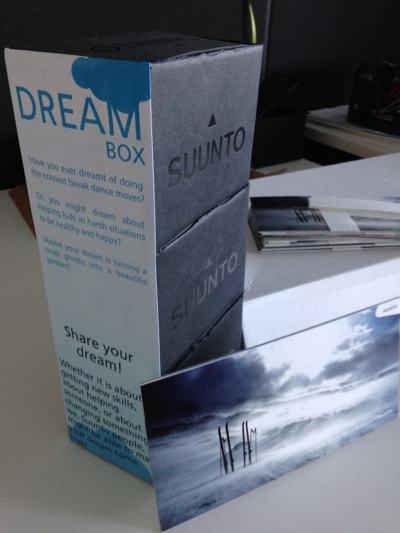 We used some marketing "waste" to test a system for doing a little good (individual or social) by voting for people's "dreams" and support them to achieve them. Weather that would be by giving small economic support or by creating a Suunto movement.
I also participated, together with a few other inspiring women in the organisation, in an initiative to empower women inside Suunto and in the outdoors and diving world. One of our success stories was motivating and encouraging the then very masculine industrial design team to consider women in their work, in who they work with and who they may do work for.
Other fun design activities at Suunto included supporting innovation. I supported the team with a bit of design guidance through creative experiments, like what ended up as Suunto Guiding Star.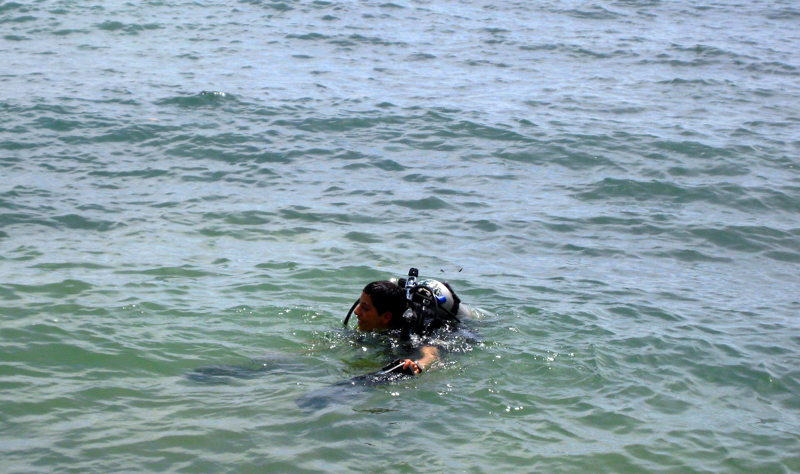 And here's me doing design research Ü