I was hired in early 2016 to help Hello Sunday Morning, a not-for-profit organisation, to lead Design and help them create the best online program to support people change their relationship with alcohol, using the latest on behaviour change methods.
My main task would be to help the team move from an MVP to a high-quality and scalable product.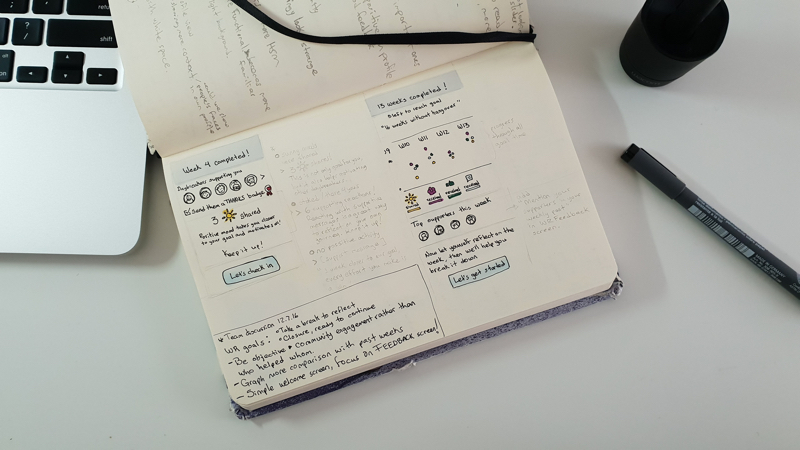 Due to limited resources I took over the complete design process: Gathering learnings from the MVP, previous platform and other solutions; generating constant user research; translating qualitative and quantitative data into feature planning together with the rest of the small team, plus creating all of the product brand and UI assets.